The Tsujiki Market in Tokyo is indisputably the largest fish market in the world, handling on a daily basis appr.  2,400 tons of 450 different varieties of marine products and 270 varieties of fruits and vegetables. Within its premises, two entities, quite different in operations, co-exist.
The first and most well known is the fish market, famous for its very early morning tuna auctions aimed at professional buyers. It is also called Inner Market and is operated and regulated by the Tokyo Metropolitan Government.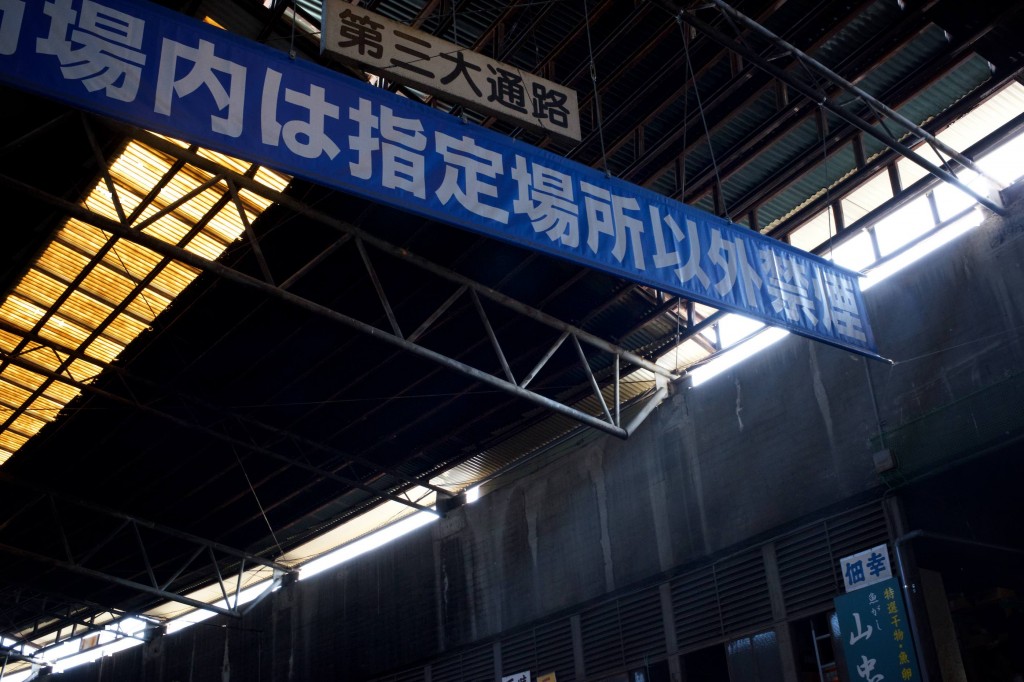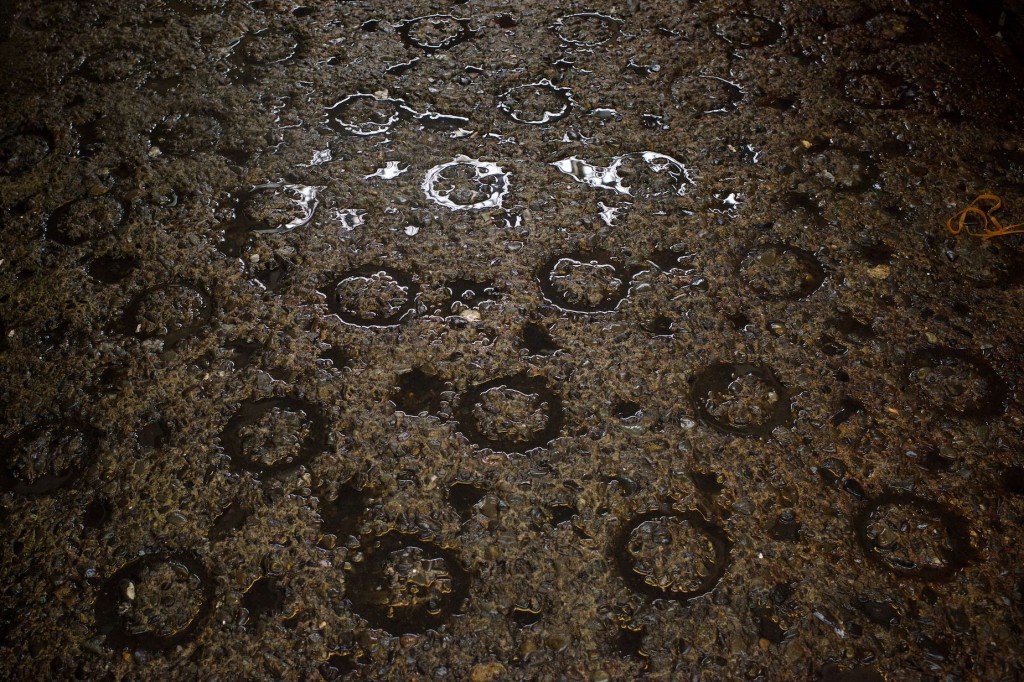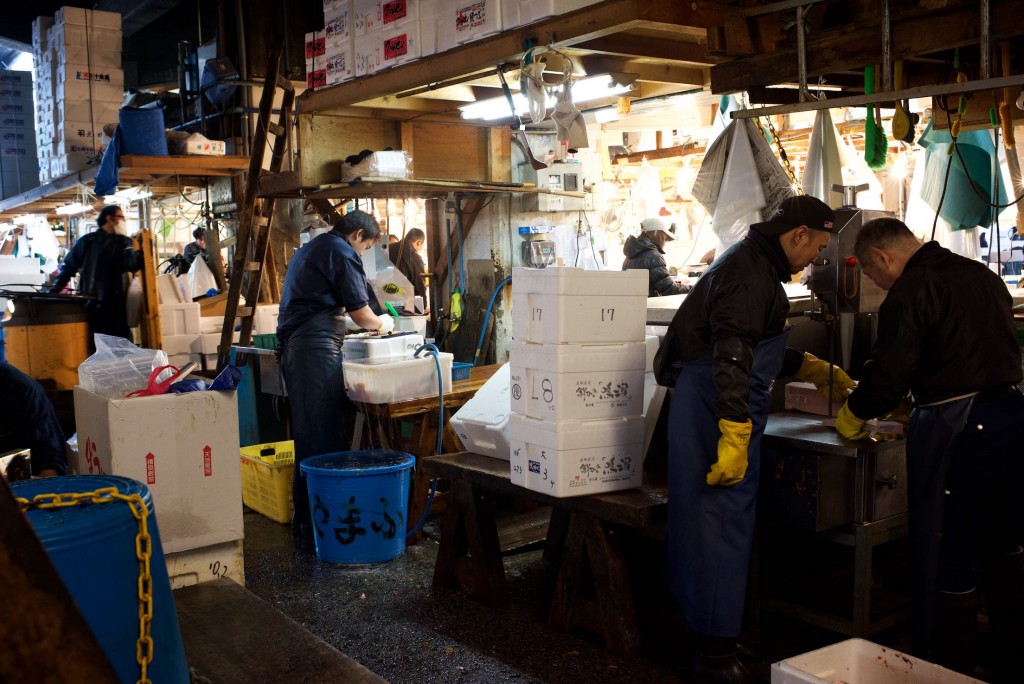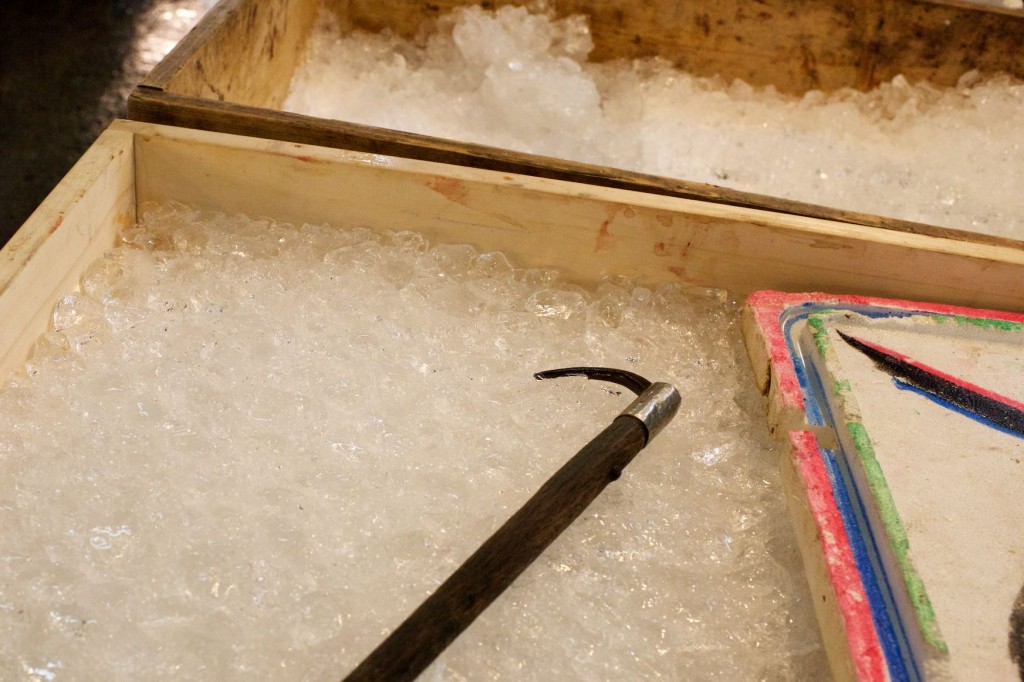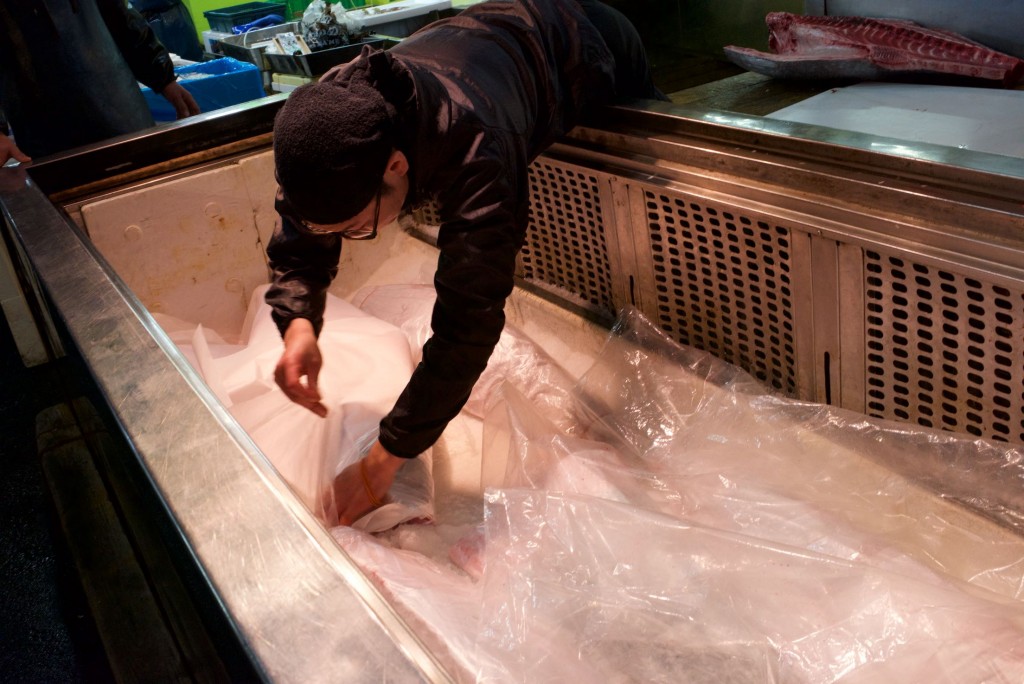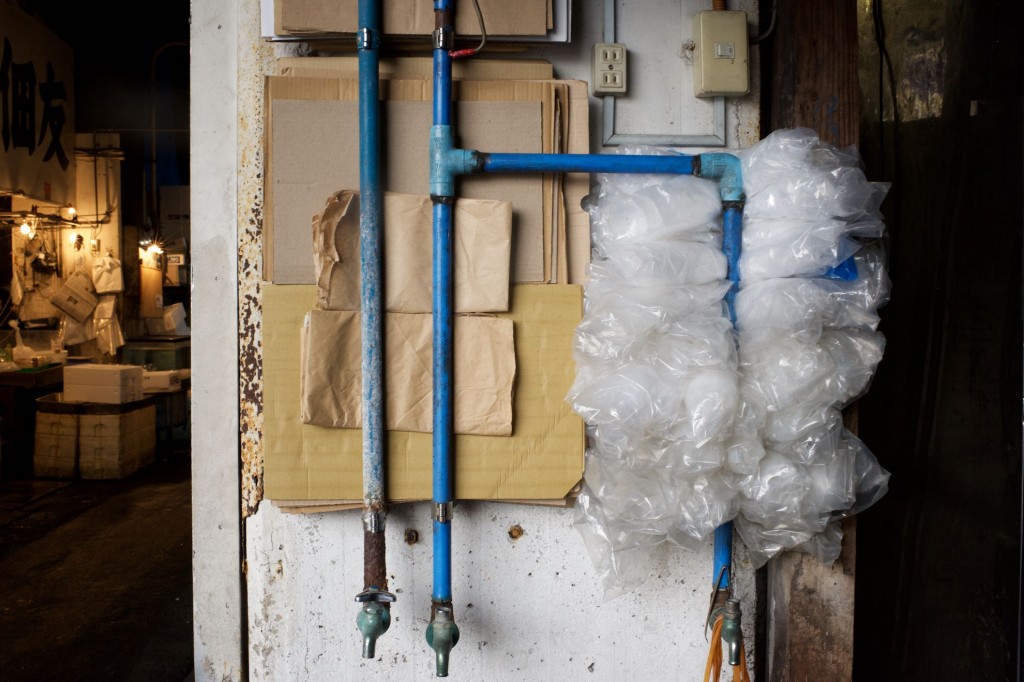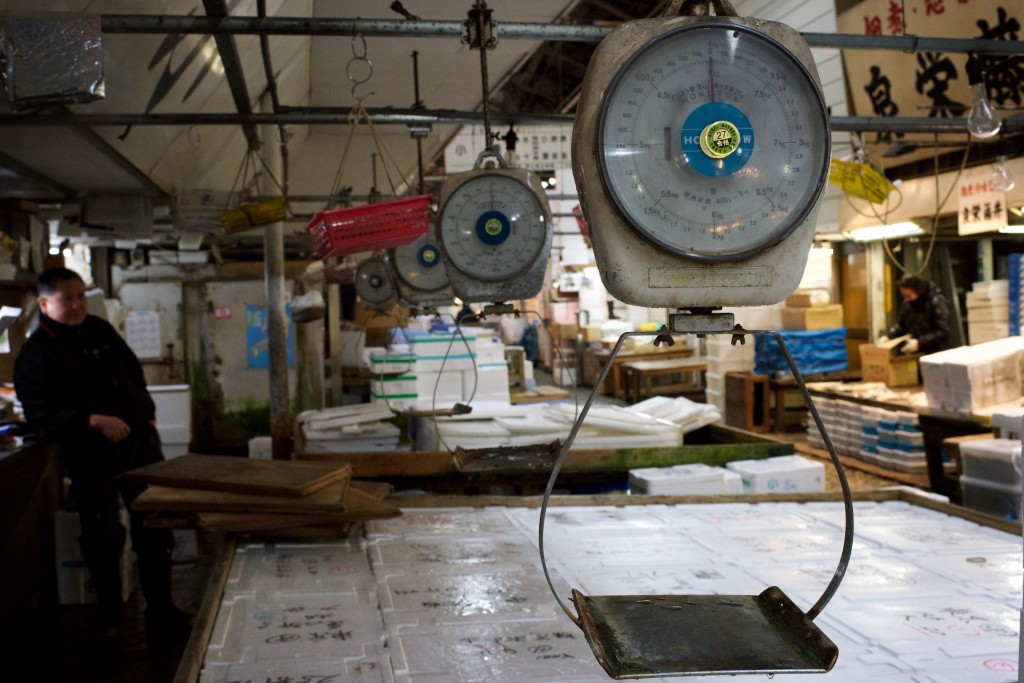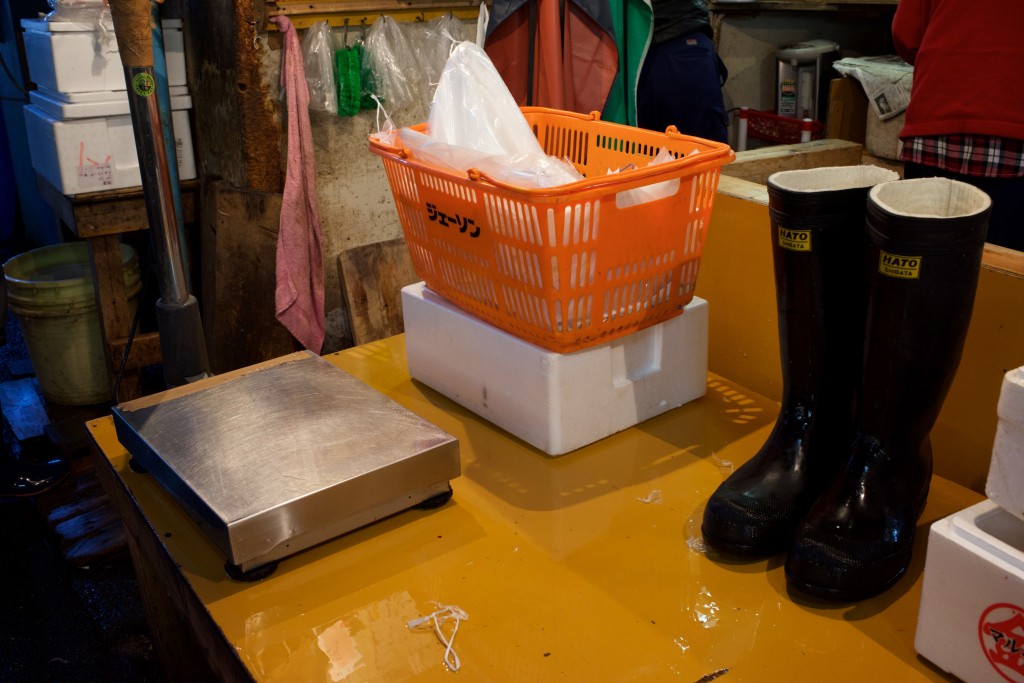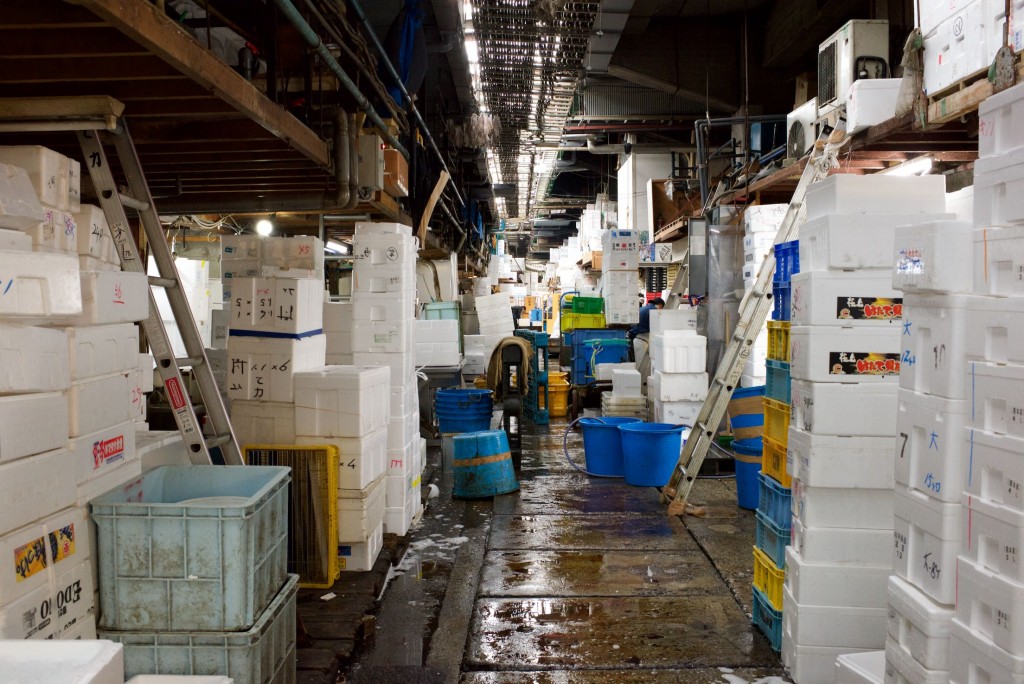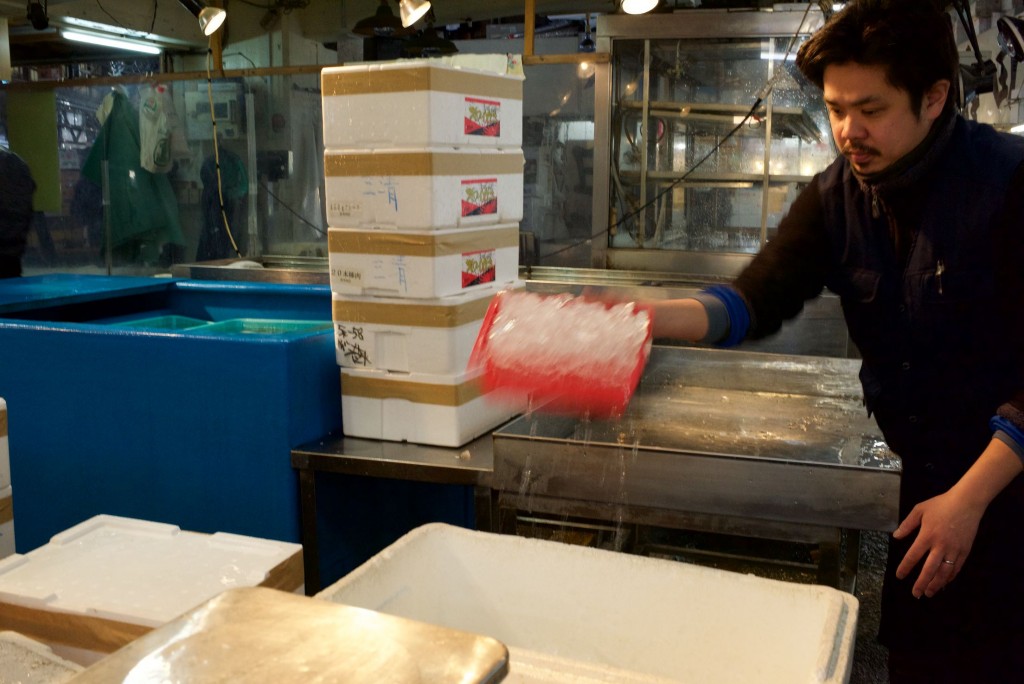 Next to it, the Outer Market, totally private. A mix of wholesale and retail shops, with numerous stalls selling cutlery, pottery or tea and many restaurants serving excellent sushi dishes.
It has developed over the years around the Inner Market, aiming not only at professionals, but also at individual buyers.
Initially, both markets targeted professionals. It is only recently that the Outer Market has opened its doors to visitors.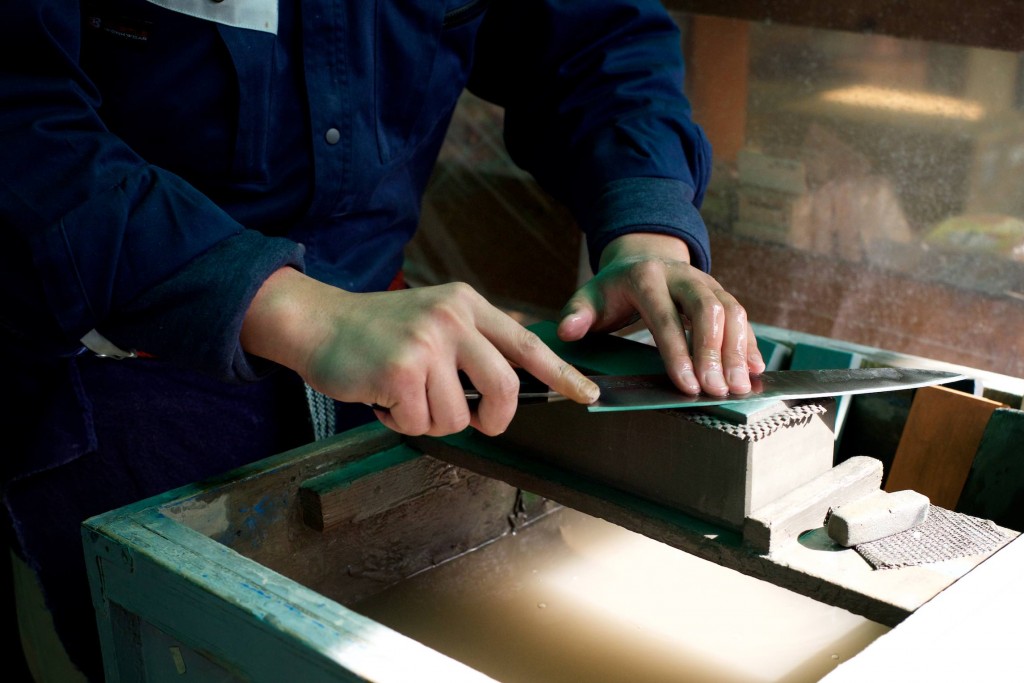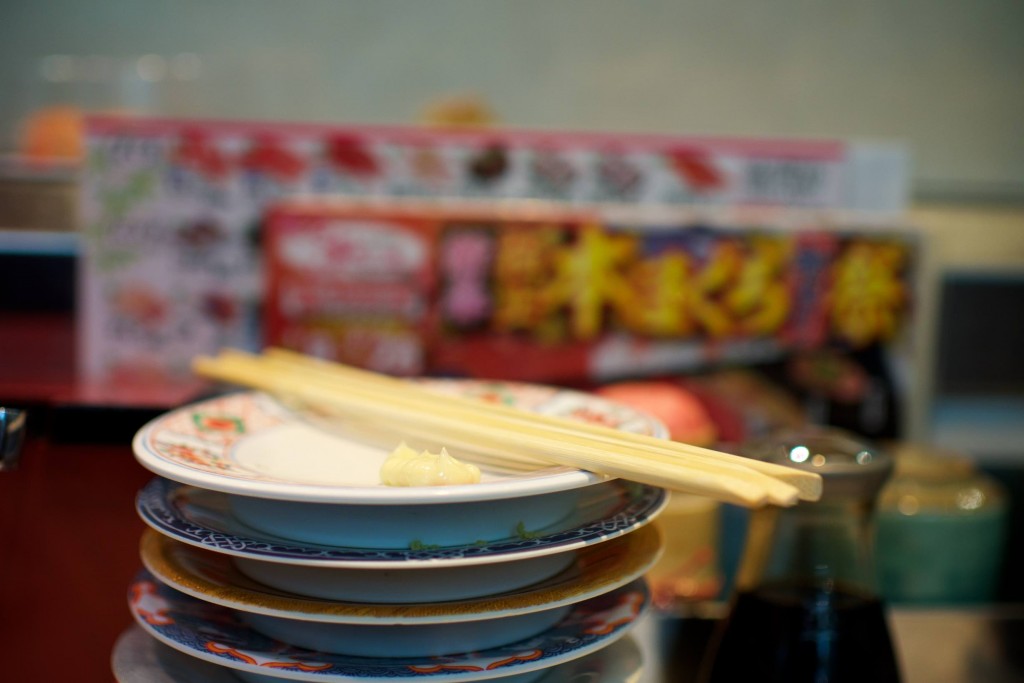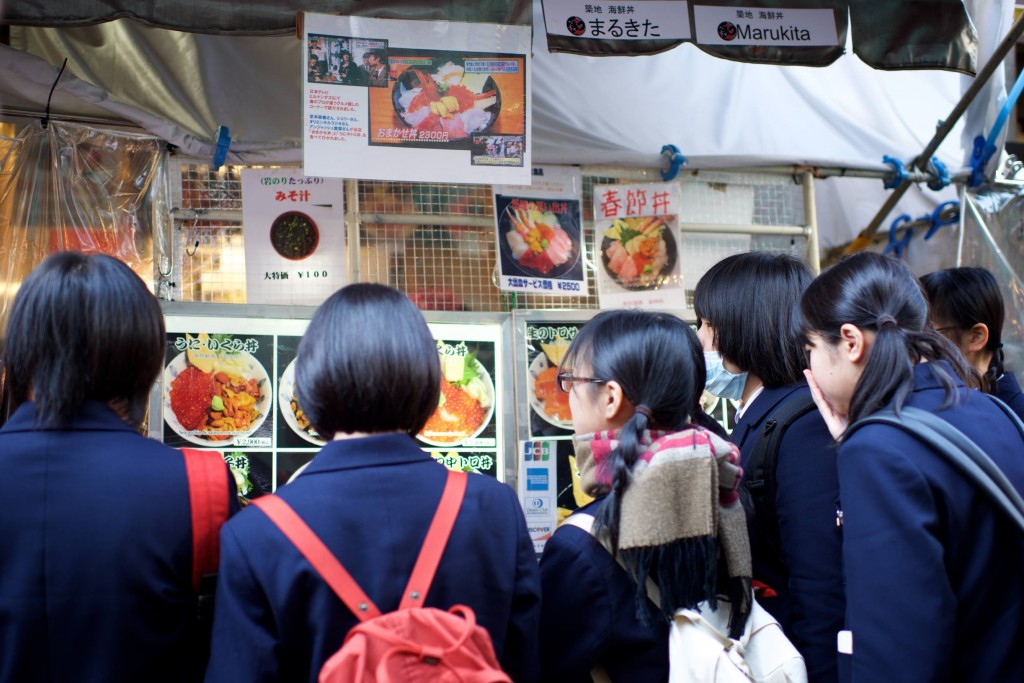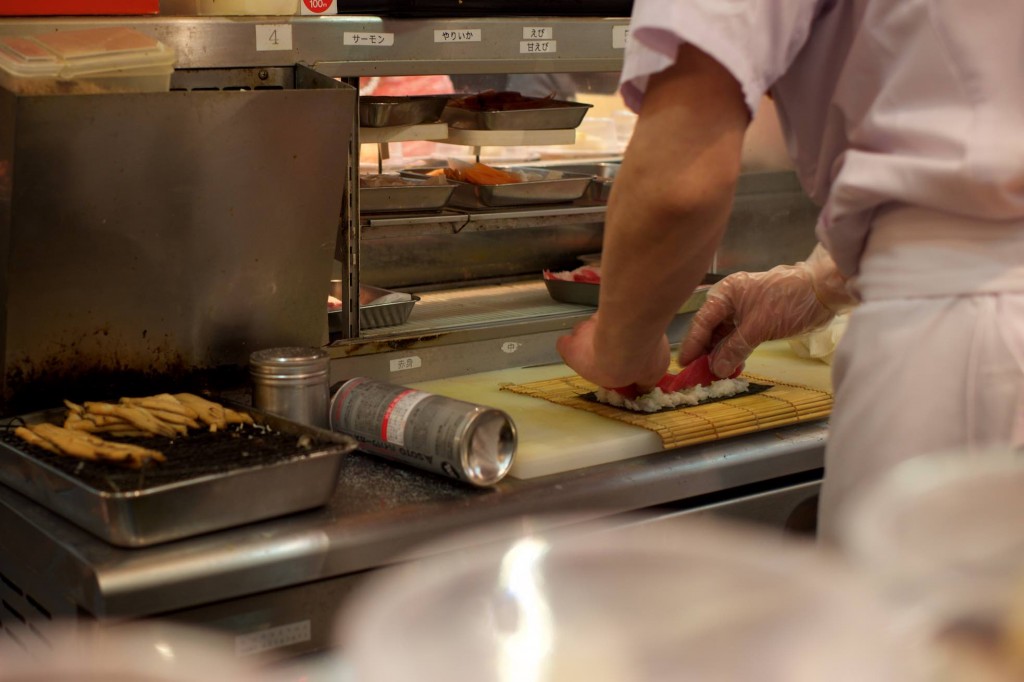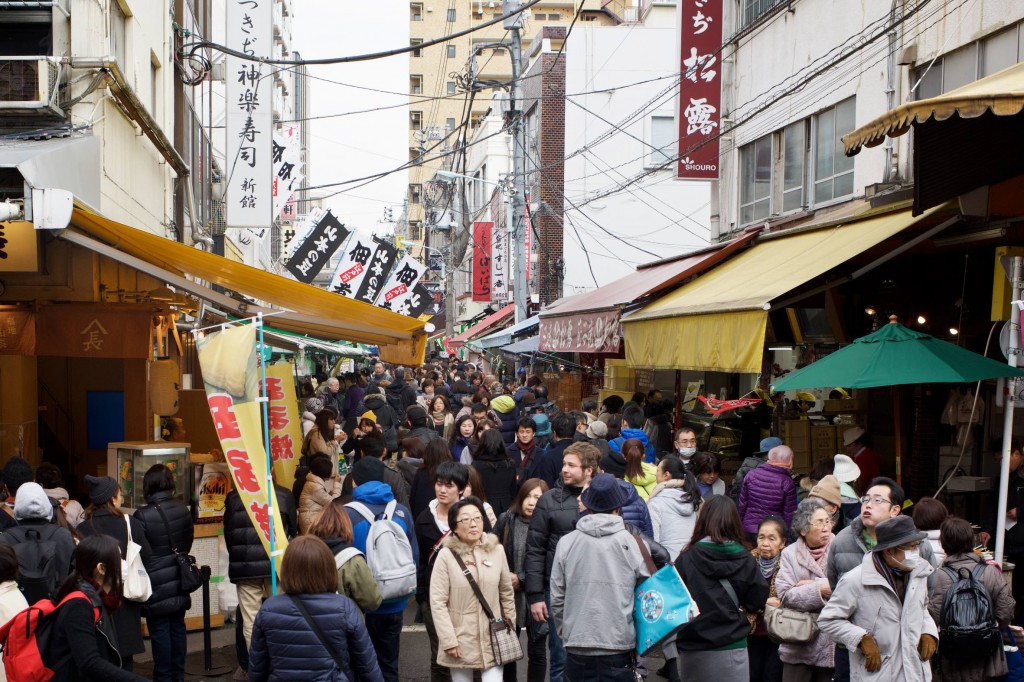 The Tsujiki District has hosted the facility since 1935, after the Great Kanto Earthquake destroyed some 20 private markets in Tokyo. Now, after 80 years of operations and in order to accommodate the 2020 Olympics, the Fish/Inner Market is ment to move, by a one-year delay, in November 2018, to the nearby District of Toyosu.
Following the relocation of the Inner Market, all professionals will also be relocated to Toyosu. What then happened to the Tsujiki Outer Market, which will remain in its current location but depends heavily on professional buyers?
In an attempt to preserve the Tsujiki brand and assure the prosperity of small businesses, a new commercial facility has being constructed within the compound of the Outer Market, meaning to host vendors marketing themselves to Chefs. It will be called "Tsujiki Uogashi", Uogashi meaning fish river.
The idea is to give an incentive to professional buyers to keep visiting the Tsujiki Outer Market, as when the Fish Market relocates, many shops will not be able to survive. The two-storey glazing "Tsujiki Uogashi" building is mostly constructed of metal with glimmering restaurants on the rooftop, looking more like a museum than a fish market.
In Toyosu, the modern facility includes three separate multi-floor buildings, completely closed off from the outside and equipped with state-of-the-art refrigeration. "Tsukiji Uogashi" partially opened its doors in November 2016 and for the time being co-habites with the 81-old fish Inner market which remains where it is, till November 2018.
But, Tsukiji Fish Market is much more than a market. It has become a cultural institution, carrying 80 years of tradition and history.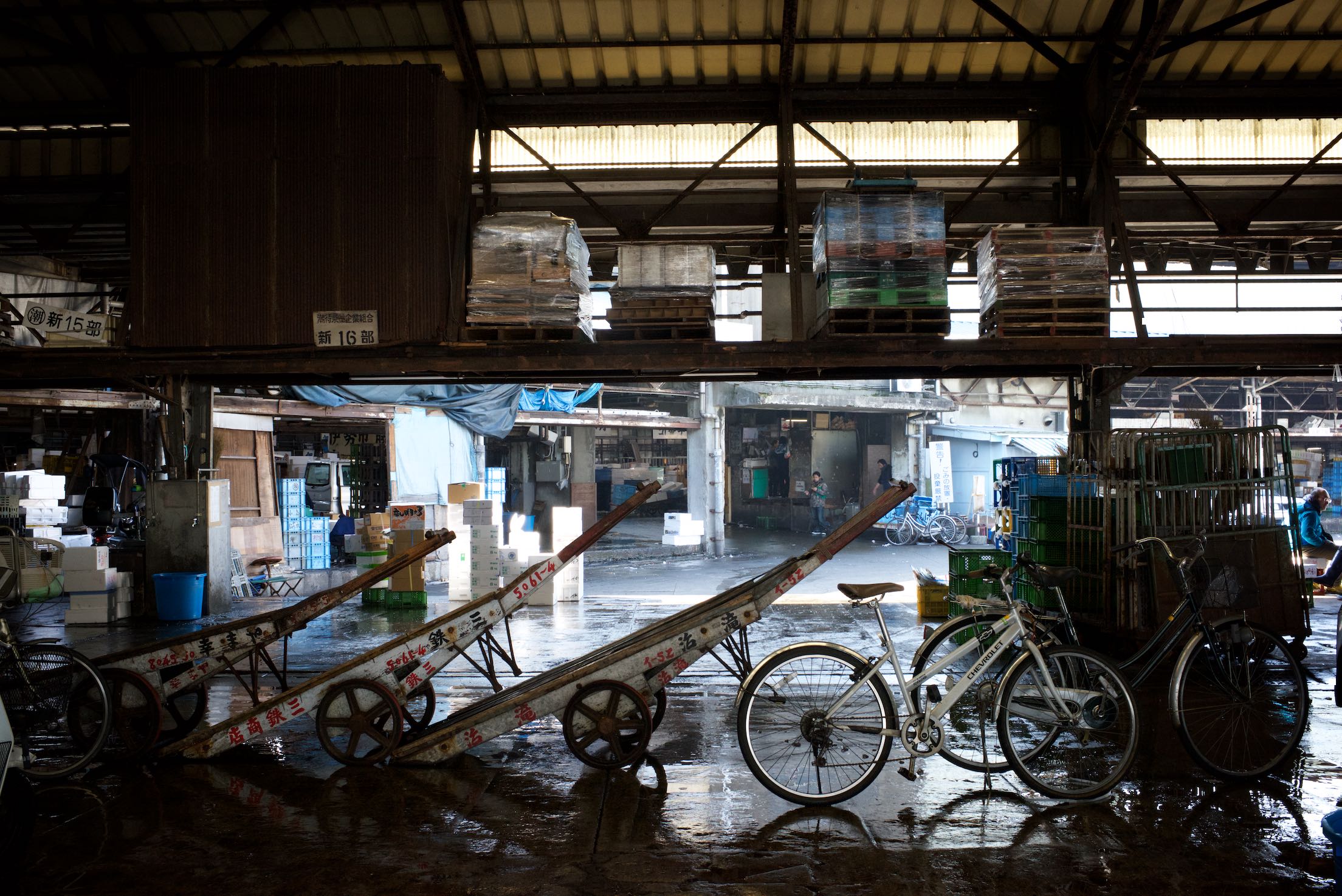 Change and improvement are often synonymous with modernization and it seems that architecture has no intentions in preserving almost a century of tradition.
The feeling of sailing on a fisherman's boat will vanish, order will replace chaos and although the new facilities will be offering plenty of advantages for both visitors and vendors, the great charm of the 80 year-old Tsujiki Fish market will definitely be missed.
However, Tsukiji Fish Market is much more than a market. It has become a cultural institution, carrying 80 years of tradition and history.