M55 is a non-profit organization, whose mission is to develop Greek photography and expand it beyond local geographical artistic boundaries. Operating as an independent art space since 2005, M55's primary goal is to highlight modern societal issues, create awareness, and stimulate cultural exchange.
The gallery is based in the centre of Athens/Greece in the Exarhia neighbourhood, which is regarded as the main intellectual and alternative area of the city. It is run by the photojournalist, Stefania Mizara. The building that hosts M55 is a renovated neoclassical building that has some of its old elements preserved, including its wooden ceiling, ceramic tiles, and stone walls, which give you a sense of 19th-century Athens.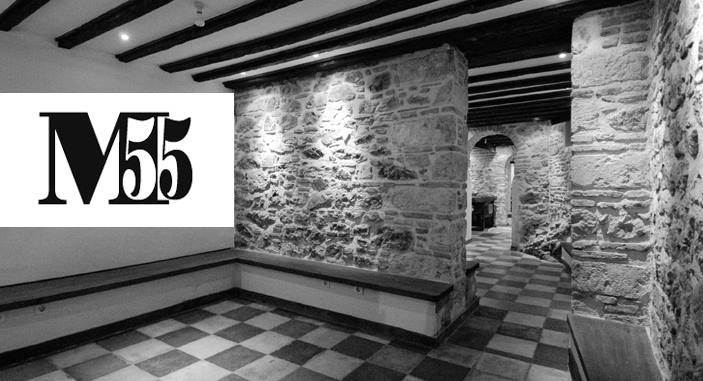 In 2015, M55 started a photo residency programme – M55Reports – to preserve peer support and the valuable photographic exchange with London College of Communication (LCC) photojournalist graduates. Representing M55Reports, Stefania Mizara, Christina Vazou, and Maria Moschou invited LCC MA documentary photography graduates to Athens, offering the space at M55 as for a place for facilitating artistic dialogue and developing creative ideas.
Those offered the residency were asked to visit Athens and make a portrait of Greek society inside the long depression. From this cycle of residencies, 12 documentary photographers from LCC stayed and worked on the different aspects of Greece's crisis.
The programme has been creatively exhilarating and has also brought about interesting debates and opportunities that may propel future research and exchange.
It is our plan to combine these projects and include them in a multicultural view of what happened in Greece in the last four, starting with a proposed exhibition in 2016. We are also considering placing the projects on tour and looking for research bodies to expand our debates and reach out to new audiences. We see this as the beginning of engaging photojournalism that can embrace other European countries. We are, in fact, hoping this model of collaboration will be repeated with other partners within Europe and beyond.
Photographers: Cinzia d'Ambrosi, Sophie Knittel, Graham Miller, Linka A Odom, Anna Johansson, Hanna-Katrina Herdosz, Rosa Verde, Omur Black, Silva Ferretti, Stefania Mizara & Maria Moschou. Christina Vazou & Katerina Tzigotzidou conducted the interviews of all participants and Nelly Ollivault edited the video.